Perast and Lady of the Rocks - 2h
Tours are every 2 hours in the period from 09:00 am to 09:00 pm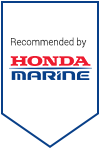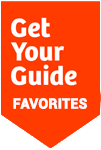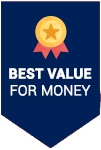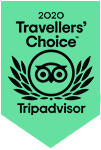 Tour description
Highlights
Embark on a journey with breathtaking viewpoints of towering cliffs over a majestic gulf, embraced by photogenic medieval towns, labyrinthine roads, scenic terrains, all while allowing the sea breeze to caress you during an enjoyable ride.
Exploring the Bay of Kotor
The tour starts at the city park near Kotor's port, 200 m from Old town's main gate. A friendly skipper will await you and make sure you're seated safely and comfortably for what's meant to be a captivating trip throughout the Bay of Kotor.
Our first stop is at an islet in the middle of Boka Bay, which bears the name of the church that's settled on it – Our Lady of the Rocks. Tales speak of an icon of the Holy Mother of God with Christ, found by seamen after a shipwreck. In commemoration of the event, local fishermen vowed to throw rocks at the same spot where the Lady had been found, thus enlarging and creating a beautiful artificial islet that harbors the church that's been built in Her honor. The interior of the church dates back from the 15th century and houses a marble altar holding an icon of Our Lady of the Rocks (made by famous painter Lovro Dobric), many Baroque paintings like the Crowning of Mary, Death of Mary, and Exaltation of the Holy Mother of God, made by Tripo Kokolja (renown Kotor painter), etc.
Next comes the cruise to a small picturesque town called Perast. With its Baroque architecture, historic palazzos, Catholic churches, and defensive towers, this UNESCO World Heritage site will catapult your senses into the ancient times of this place. Despite having only one main street, the Old town is packed with history, attractions, and hedonistic experiences that visitors will cherish for many years to come.
If you are more interested in a private tour, find out more information on Lady of the Rocks and Perast.
This tour is a definite must on any traveler's to-do list. Make sure to reach out and book an experience that you will never forget. Click here and book on time.
Comments
Sara Smith
Our Lady of the Rocks excursion
Kotor boat tour was really great. We visited Perast that was very beautiful and Our Lady of the Rocks church. It was like nothing I ever imagined, the church had divine energy
Nicholas King
Boat to Our Lady of the Rocks
The trip itself was unreal, the light breeze during the tour was like nothing I ever imagined. Even the air smelled nice! Our Lady of Rock was breathtaking - the small artificial island with a tiny church on it - genius! Would recommend this Kotor boat trip.

Trip Info
Price:

20 € per person

Child price:

15 € for aged 3-10 (free for 0-3)

Tour duration:

2 hours

Pick up:

At the city park near the port of Kotor
Check on the map
Cancelation policy
For a full refund

- cancellation at least 24 hours in advance, delay or rerouting of the cruiser

Non-refundable for

- cancellation less of 24 hours prior to the tour

Bad weather conditions

- full refund or book a new tour
Send enquiry
BOOK NOW
Gallery
Check out the video showing this tour!