Private full Kotor Bay tour and swimming time - 6h
09:00 am - 09:00 pm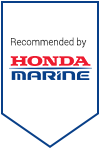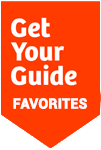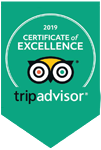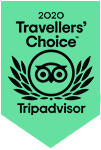 Tour description
Highlights
Want to swim in crystal clear water, set on a pebble beach that features a panoramic view of Mother Nature's wonders? This tour leads you to such a place, called Žanjice, while adding 40 minutes of sightseeing of the Kotor Bay, a 30-minute visit to the church Our Lady of the Rocks, and another 30-minute trip to the Old Town of Perast, with its baroque palazzi and graceful churches.
Unspoiled natural beauties discovered in 3 hours
Coming to Kotor and not seeing the majority of its glamor is a pity. On the list are great natural landscapes, Europe's finest jewel, a UNESCO protected heritage site, and many more attractions that are waiting for you to be discovered via our speedboat tour.
The trip starts off with panoramic sightseeing of Boka Bay, where we make sure to slow down the boat at Instagrammable spots so you can shoot photos of Kotor as you enjoy the stunning gulf.
After piercing through some waves, our first stop is at an islet in the middle of Boka Bay, which bears the name of the church Our Lady of the Rocks that's settled on it. Popular folklore speaks about two local fishermen who created the island out of stones they had been throwing near a specific rock where shipwrecked crewmen discovered the icon of the Mother. Little by little, the spot expanded and forms what is now the island Our Lady of the Rocks. The legend entices guests to visit both the museum and the church, to learn more about the history of this place.
The next stop is at the Old Town of Perast that's sitting right across two islets: Our Lady of the Rocks and St. George. This prime tourist spot looks like a part of Venice that floated down the Adriatic and docked itself onto the Bay of Kotor. All surrounding buildings represent the once Venetian rule over this area, thus featuring stone palaces, ancient churches, and many more architectural works from the past - which are further enriched by the vivid greenery created by palm trees and bright flowers.
Right as we depart you'll be directed backwards to the nearby beach called Žanjice. 
While here, your stay won't just be about swimming, but also about fine dining in a restaurant that's located in the historical tower, offering a small but delicious Mediterranean menu with opportunity to taste local wines.
For an absolutely pleasurable experience, we have equipped our boat with soft and comfortable seat cushions and refreshing cold drinks to keep you hydrated.
This tour is a definite must on any traveler's to-do list. Make sure to reach out and book an experience that you will never forget. Click here and book on time.
Comments
jean-baptiste
Montenegro tours
If I have the opportunity to visit this beautiful country again, I must to repeat this unreal experience. Blue grotto Montenegro, Mamula island and unreal beaches. AMAZING
Jacqueline
Blue Cave Kotor
do not hesitate to book transfer Montenegro is a region which will fascinate you

Trip Info
Price:

420€ for up to 6 persons. Every additional person price is 60€

Tour duration:

6h
Cancelation policy
For a full refund

- cancellation at least 24 hours in advance, delay or rerouting of the cruiser

Non-refundable for

- cancellation less of 24 hours prior to the tour

Bad weather conditions

- full refund or book a new tour
Send enquiry
BOOK NOW
Gallery
Check out the video showing this tour!