Perast Old Town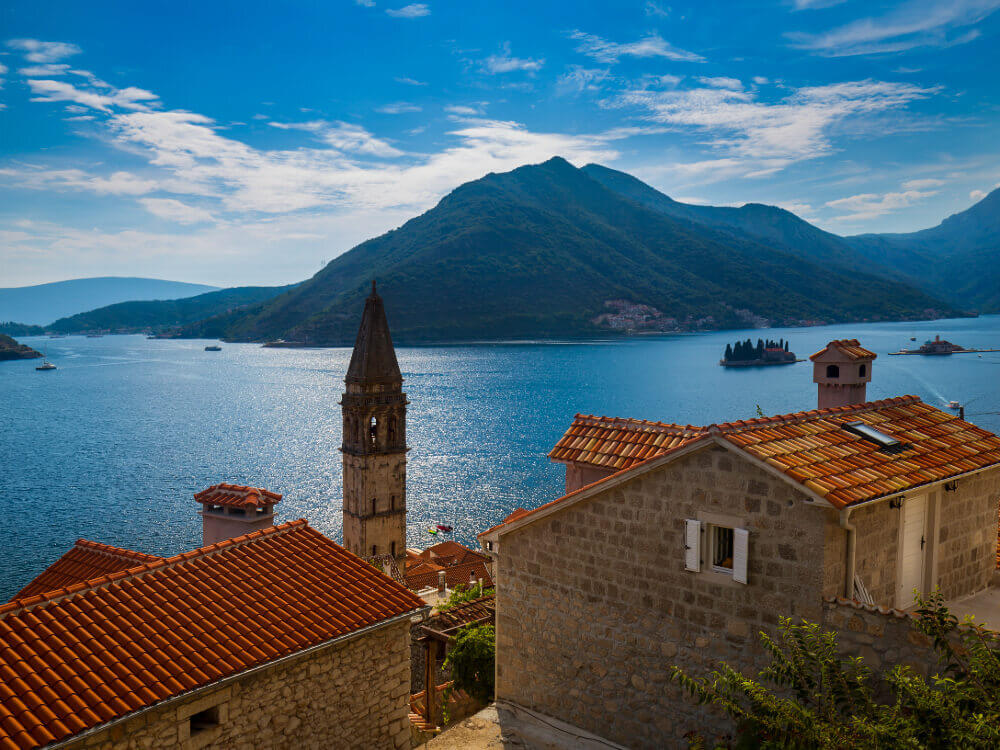 Situated a few kilometers northwest of Kotor is the bodacious old town of Perast, a UNESCO site that whispers melancholic stories of days when its habitants lived in lavishness and splendor, enjoying an overall powerful reign. Dubbed one of the most beautiful places in the Bay of Kotor, Perast has an incontestable allure that's charming guests with its ancient demeanor.
The old town is facing the sea, overlooking two islets: St. George and Our Lady of the Rocks, each one with their respective graceful chapels. The contrasting beauties of old stone and water, perpetual dialogues of an ancient past with the curiosity of today's world are just some of the many sensations this setting emits.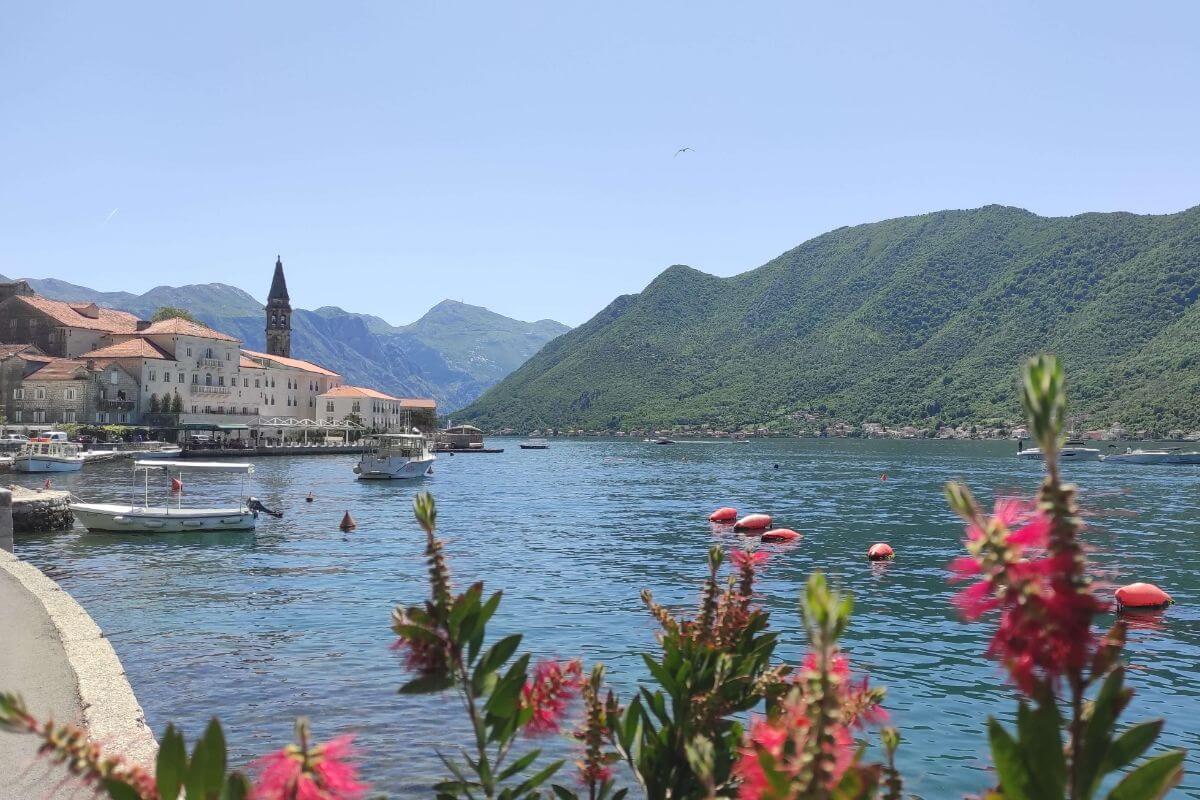 History
The caves of Spila, above Perast, are literally museums housing artifacts that bespeak the presence of Neolithic culture and how civilizations like the Illyrians, Romans, and early Christians populated this area since prehistoric times.
However, it wasn't before the Venetian period (1420-1797) that the city flourished. All evidence lies in the preserved architecture that the seemingly-unconquerable Venetian Empire left behind. Visitors can get a load of what is mostly an abandoned mark of renaissance, lined baroque palazzi, graceful churches, and other records of former power and wealth.
UNESCO World Heritage
The harmonization of this rugged area with the sea makes Kotor, and the Old town of Perast in particular, a unique and well-preserved architectural legacy. For centuries, there have been countless stone-made baroque palazzi and churches, hemmed in lively green areas with colorful flowers and exotic palm trees. This established Perast as a favorite stopping point for Russian Tsars, Venetian Princes, and sailors from all parts of the world.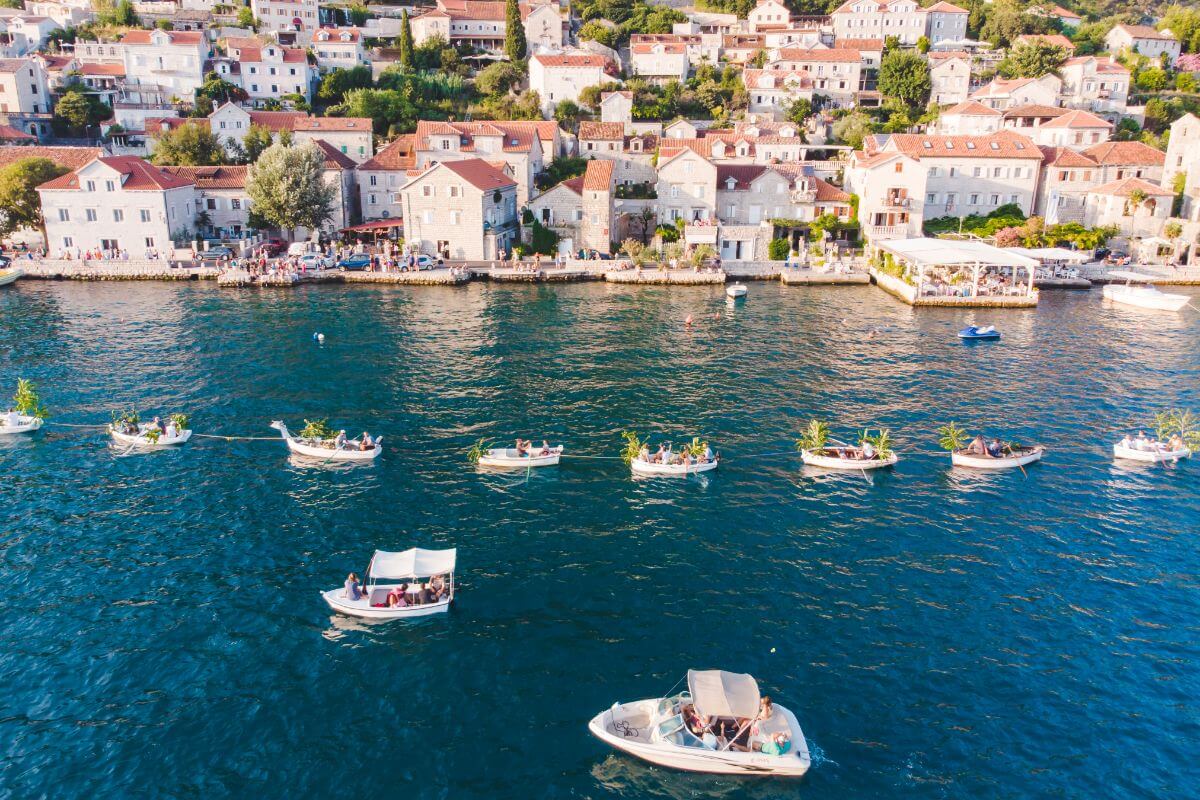 Any more words would just be a blot on the landscape. This is why we suggest visiting this beacon of inspiration that satisfied the curiosity of so many artists, poets, and dreamers over the centuries. If you want to visit Perast's old town we recommend you book Perast and Our Lady of the Rocks (group tour) or Our Lady of the Rocks and Perast (private tour). If you click on the previous links you can find all the details, or you can book online if you press the orange button.