Kotor Panorama And Underwater experience - 1h
Tours are every 1 hour in the period from 09:00 am to 08:00 pm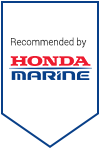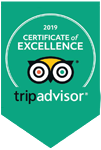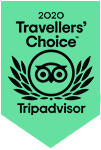 Tour description
Highlights
Dive deeper and discover various shades of blue underseas with our Semi Submarine Tour which guarantees an unforgettable experience with panoramic views of the Bay of Kotor and the Old Town of Kotor, right from the deck of a specially-outfitted marine vessel.
Best of both worlds
Thanks to our well-equipped submarine, our tour features two options: discovering the environment of Boka Bay, as well as the Adriatic underwater life in the gulf.
It all starts at the city park where we welcome our guests for the pleasure that's lying ahead. During the along-the-bay cruise, you will get to see small coastal fishermen's villages like Muo, Prčanj, and Dobrota, authentic medieval churches, awe-inspiring palaces dating back as far as the 17th century, and many more historical and cultural sites.
The enjoyment of the mesmerizing beauty called Boka Bay is even more apprehensible through the view from our cabin, where guests can submerge in an area that shows the maritime life of the Boka Bay region. This environment makes enjoying a cold drink while scouting for various fish species with your eyes possible, and is just one among many things you can do during summer days – where water is so translucent, you'll feel like a fish in a tank yourself!
Don't waste your time overthinking it. It's a journey you won't forget.
This tour is a definite must on any traveler's to-do list. Make sure to reach out and book an experience that you will never forget. Click here and book on time.
Comments
Maria McHale
Boka Bay Montenegro
very interesting excursion that will surely appeal to every child, we really enjoyed this semi submarine underwater explorer tour
Jamal Greneth
Montenegro day tours
I did not expect any of the submarine tours. Completely unexpected. My fiancee was thrilled, I was so-so

Trip Info
Price:

15 € per person

Child price:

10 € for aged 3-10 (free for 0-3)

Tour duration:

1 hour

Pick up:

At the city park near the port of Kotor
Check on the map
Cancelation policy
For a full refund

- cancellation at least 24 hours in advance, delay or rerouting of the cruiser

Non-refundable for

- cancellation less of 24 hours prior to the tour

Bad weather conditions

- full refund or book a new tour
Send enquiry
BOOK NOW
Gallery
Check out the video showing this tour!