Island Mamula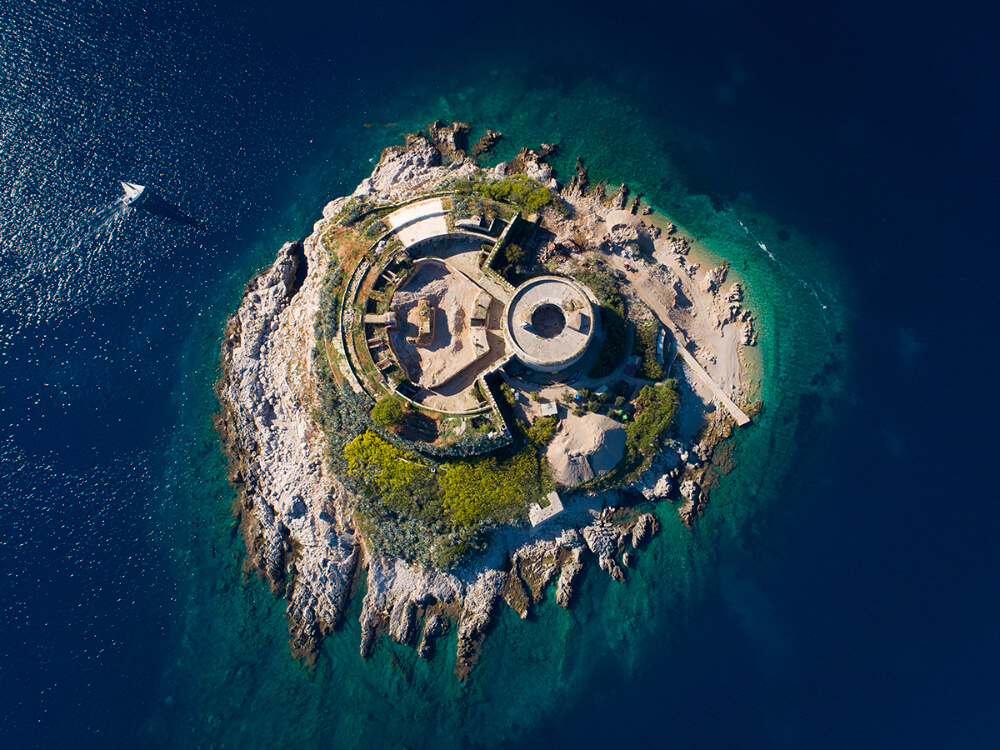 At the entrance to Boka Bay is the small, circular-shaped island Mamula, located in the space that's separating two peninsulas: Prevlaka and Lustica. Originally, this islet was called Lastavica due to the bird species that inhabit it. However, the history of Mamula had been redefined through gruesome events.
A locality of untold horrors
When you look at it now you'll discern a spooky, abandoned islet in the Adriatic Sea, housing a defensive fortress dating as far back as 1853. This then leads to the story of the first person who injected life into the island - Austro-Hungarian general Lazar Mamula, who ordered the construction of the above-mentioned military fort which was meant to fend off enemies who wanted to enter Boka Bay. Time had passed and the geo-position of the islet seemed like a good spot for detaining enemies, which is why it had been put in use as a prison during World War I.
What made the island infamous was, however, the successive World War II, where the godforsaken setting became a concentration camp, erected atop the footprint of the defensive walls. It was Benito Mussolini's army that utilized the islet's territory to hold thousands of people captive. He made it a notorious den of cruelty and torture. Even from afar, you could hear the echoing screams of its victims, you can sense its sinister history.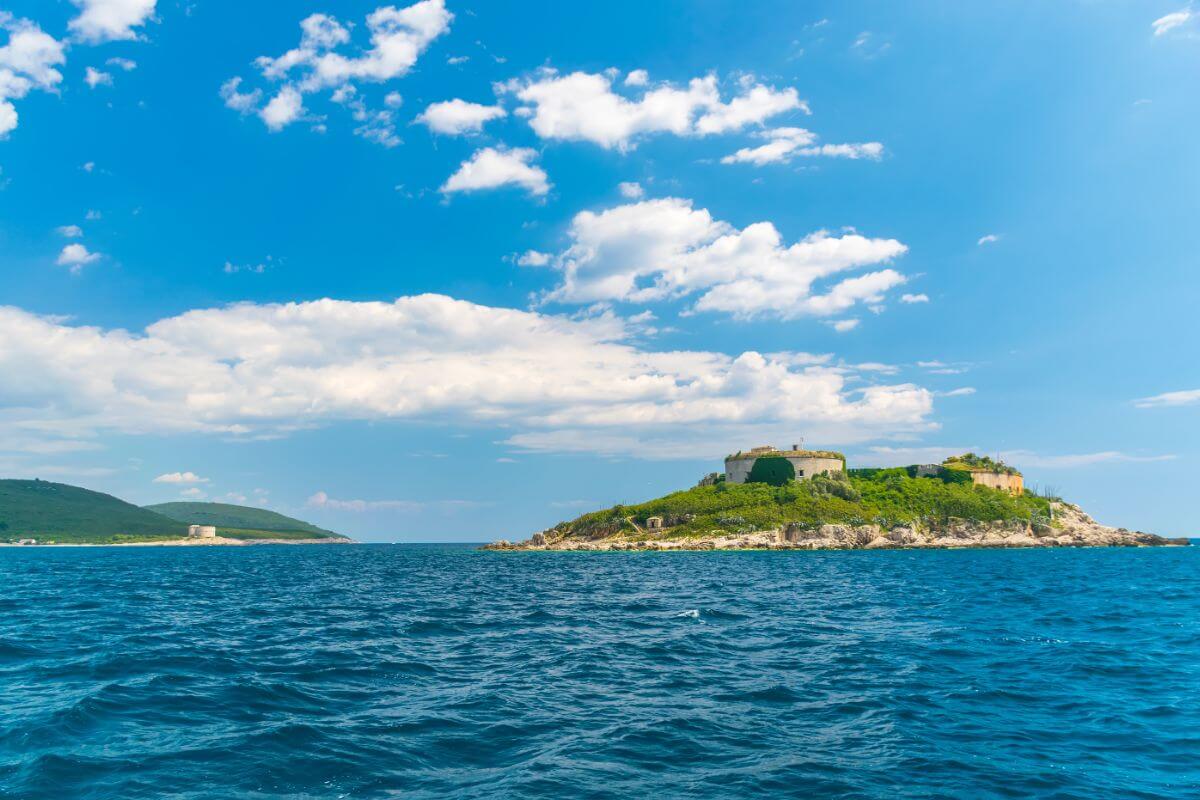 Controversial plans for the future
Even though there's a memorial stone erected to commemorate the Montenegrin patriots who had been unmercifully tortured, opportunists have designed blueprints to refurbish the ruins and turn the nightmare into a resort for tourists. Government officials already approved the 49-year lease by the Swiss-based Orascom, along with a 15 million euro investment.
In spite of the fact that Mamula would be scrubbed of its gloominess, a plan like this didn't get backing from many locals and fellow countrymen who feel for the victims. But what should have been done: let the fortress fall into crumbles or make it accessible to visitors? Be that as it may, many of these hypothetical future tourists won't have an idea where their ignorant selves are going to sleep. Our most popular tours are the Bay of Kotor and Blue Cave adventure (group tour) and Blue Cave adventure (private tour) during which you can see Mamula Island. Click on the previous links, get informed about everything, and book online your trip on time.