Blue Cave and Beach Transfer - 6h
Departures are at 09:00 am and at 12:00 pm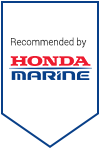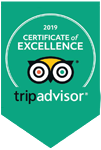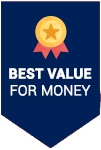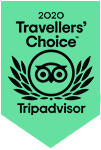 Tour description
Highlights
Enjoy 6 hours of fun with our Full-Day Trip of the Bay of Kotor, where you can indulge in panoramic sightseeing of the bay's arena, visit the marvelous church, Our Lady of the Rocks, feel the distressing emanation of the island Mamula, and go for a swim in the luminous Blue Cave.
The tour ends (or for some of you - starts) at Zanjice beach or Fisherman's Village where our skipper is leaving you to enjoy the natural beauties of this area. 
Successfully avoiding crowds by fully fusing with Nature
Coming to Montenegro and Kotor during peak season can sometimes be an uncalled annoyance if you are not properly organized. On top of that, it is known that Kotor doesn't have many beach areas to brag about. Just a few of them make it on the list of sandy or pebble beaches, with the rest being docks for boats, racers, yachts, and other water vehicles in which vicinity you surely don't want to dip your body in.
For reasons like these we offer our passengers the opportunity to hop on a speedboat with us and cruise through the splendid region of Boka bay, right as we transport you to some of the most amazing beaches - considered hidden gems of the bay.
This boat trip includes breathing in the fresh breeze of the Boka Bay while enjoying a plethora of panoramic views - with your eyeballs directly targeting the ancient towns of  Herceg Novi, Kotor, and Tivat.
Apart from the natural splendor that's encircling us, there will also be a lot of stories and legends to listen to; the mythical genesis of the man-made island Our Lady of the Rocks, a horror-packed history of the island Mamula, as well as testimonies on how we used the gifts of nature to camouflage our former military base to shelter our submarines during WWII.
And last (but not least important) on our agenda is a short swimming session in the radiantly colored Blue Cave that you can use to refresh yourself from the trip.
The incredibly clear waters of Zanjice beach
This is the part you've been waiting for. After we checked everything from our list of places to visit, we'll approach Zanjice beach and drop you off to savor your time at the beach.
Zanjice is probably considered the most famous beach on the Luštica Peninsula, also called President Beach due to a time when Tito used this space as a private resort. Accessible only by boat, it is a favorite attraction for swimming, relaxation, and excursions during shoulder and peak seasons.
It is encircled by two verdurous, sloping capes which cover the area's clear waters, and where you can see reflections of the beautiful olive groves that grace it.
Sampling organic produce of the Fisherman's Village
This fishing village offers its visitors a unique local experience. Every day, between 11 am and 12 pm (noon), the village is crammed with fishermen who bring fresh seafood, caught on that very morning.
All the culinary delicacies are fresh, organically grown - with most of the vegetables cultivated in the village. The specialty is the homemade ice tea that presents the perfect refreshment during hot summer days. Part of the village is also a spacious beach that features a stunning view of the Bay of Kotor.
We have two available departure options for this tour, and the hop-on, hop-off details are as follows:
9 am - You arrive at the beach at 11 am, our skipper will come for you at 5 pm
12 pm - You arrive at the beach at 2 pm, our skipper will come for you at 5 pm
Price: 60€ per adult and 50€ for children (3-10 years)
This tour is a definite must on any traveler's to-do list. Make sure to reach out and book an experience that you will never forget. Click here and book on time.
Comments
Donovan
Superb
My good friend suggested that I definitely go to one of the Kotor shore excursions in Montenegro. He was not wrong at all. It was a phenomenal experience

Trip Info
Price:

60 € per person

Child price:

50€ for aged 3-10 (free for 0-3)

Tour duration:

6 hours

Pick up:

At the city park near the port of Kotor
Check on the map
Cancelation policy
For a full refund

- cancellation at least 24 hours in advance, delay or rerouting of the cruiser

Non-refundable for

- cancellation less of 24 hours prior to the tour

Bad weather conditions

- full refund or book a new tour
Send enquiry
BOOK NOW
Gallery
Check out the video showing this tour!