Blue cave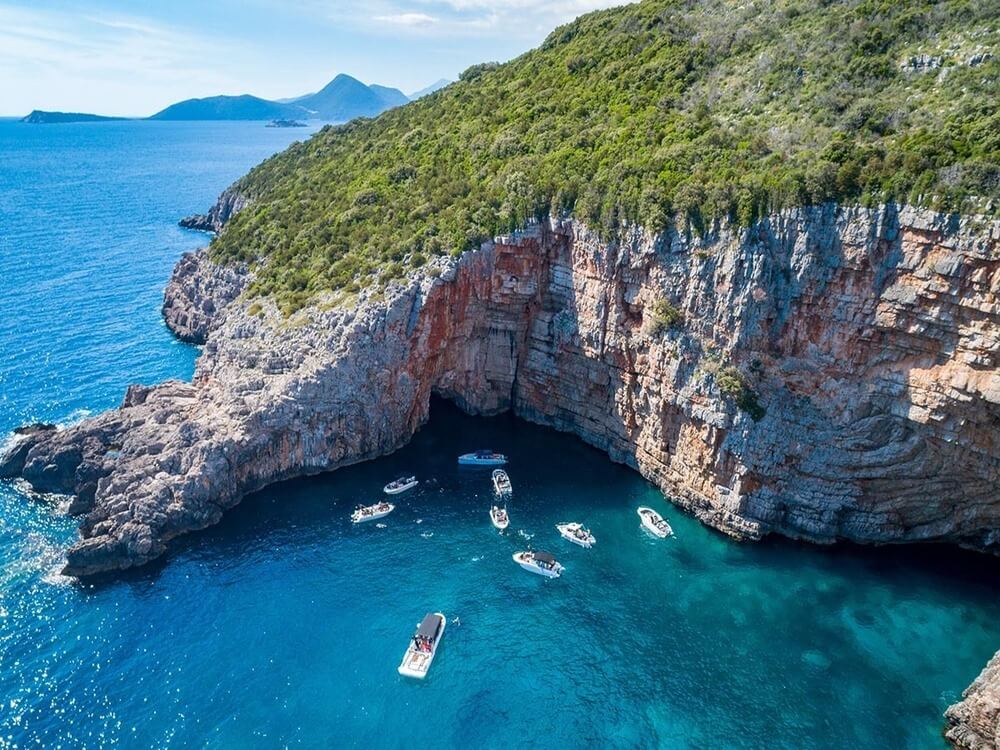 About 6 nautical miles away from Herceg Novi, between Golden Harbor and Cape Mala Gora on the Lustica peninsula, is perhaps the most beautiful natural phenomenon on the Montenegrin coast - the Blue Cave (Blue Grotto). People are classifying it as a natural jewel of the Mediterranean due to its natural origin. It is one of the largest in a series of caves in this peninsula, created at the foot of the 30 meters high cliffs, and is a result of thousands of years of sea waves crashing on porous rocks of Lustica.
The cave has two openings, a smaller one on the south side and a larger one that's 3 meters high and 15 meters wide, located on the southwest side. The larger opening enables entrance for barges and smaller ships into the cave, allowing tourists to witness the wonderful play of light in the waters of the Blue Cave. This natural hall, with a 9-meters-above-sea-level vault, is a unique stage for one of Mother Nature's wonders that will leave visitors breathless.
Bay of Kotor and Blue Cave Adventure - 3h is our most popular group tour during which you can visit and swim in the Blue Cave. Click on the previous link, get informed about everything, and book your trip on time. You can also book a speedboat for a private Blue Cave Adventure 3h tour. The choice is only yours!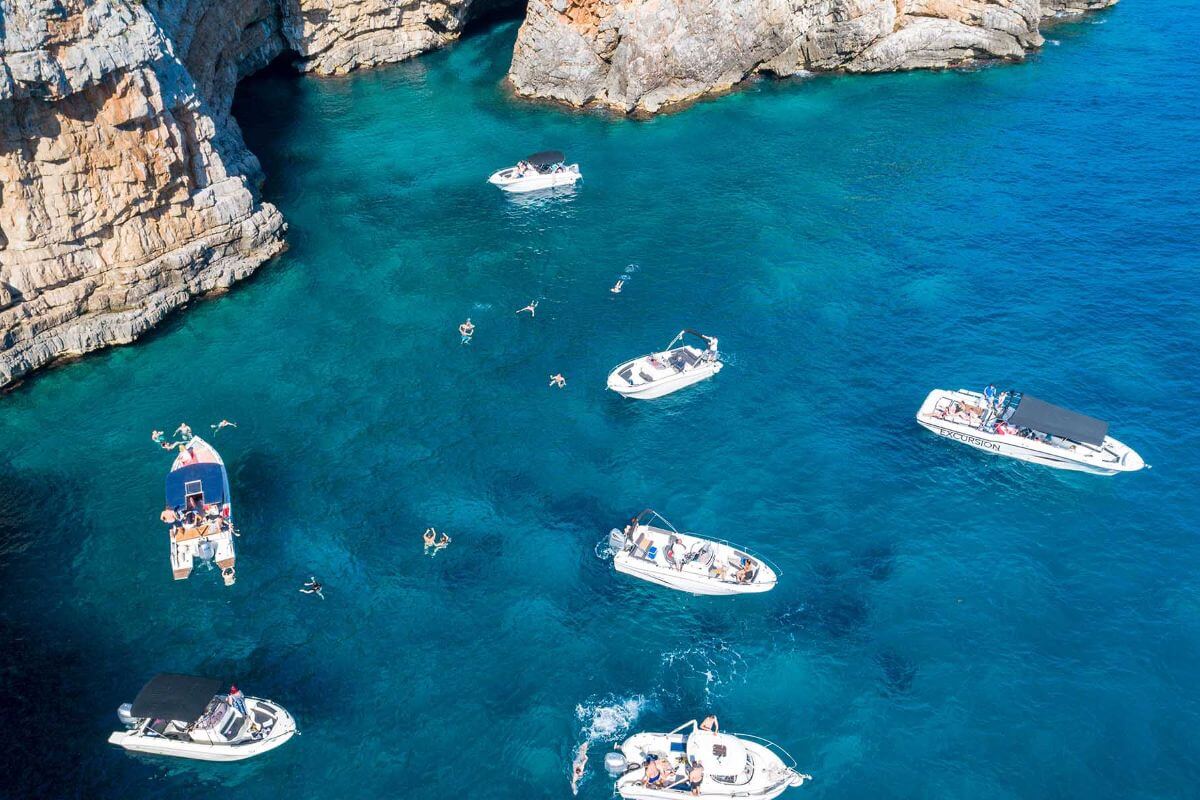 Turquoise Light Show
During clear and sunny days, open cracks of the cave allow for the Sun's rays to enter the cave's interior, which then refracts light that creates indescribable iridescent shades of blue on the water's surface, as well as on the walls of the cave. Such shades of blue can be hardly seen anywhere else in the world. The pure and warm water simply lures avid swimmers whose expectations are running high to dive in and become one with this sapphire-like ambiance.
Apart from the incredible light show this place provides is also the phonic excitement that's given life due to the cave's height and width. The composition of this subterraneous area creates a reverberation that transforms every sound into a melodic story that remains absorbed forever inside the cave's confinement. Are you ready to tell yours?